Parking Lot Sweeping Litchfield Connecticut
Superior Sweeping Service Offers Parking Lot Sweeping Services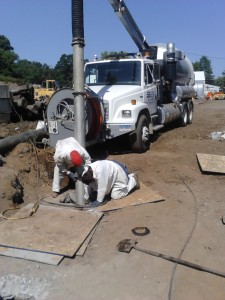 Superior Sweeping Service has experience, is licensed, bonded, and insured. You can count on our seasoned operators and in our equipment to keep your parking areas clean and debris free.
If you need Parking Lot Sweeping we can sweep areas daily, weekly, monthly or seasonally to provide the best impression for your potential customers and tenants. You can impress your clients, tenants, inspectors and the community with a clean parking lot. Superior Sweeping Service offers parking lot sweeping when you need it, to impress your clients, tenants, inspectors, and the community. Superior Sweeping Service knows that an impressive and clean parking lot creates consumer confidence.
You can be Environmentally Responsible by Sweeping Your Parking Lots!
Remove trash, sand, debris, oil and gas from vehicles, dust, dirt and foliage to keep your lots clean and welcoming. Removing litter and foliage debris will also prevent the accumulate of materials around the exterior of your business or buildings. This will help prevent people from tracking unwanted materials into the interior of your buildings, and keep the debris from entering your ground water.
Superior Sweeping Service offer you state-of-the-art equipment has minimum impact on the environment with non-pollutant vacuum sweepers and fuel-efficient vehicles. Superior Sweeping Service uses techniques that reduce the amount of toxic pollutants from reaching the water systems through storm water runoff. This keeps dirty air from re-entering the environment. Litter is swept up and removed, to maintain the cleanliness. Clean parking lots, constructions sites, and streets attract fewer disease-carrying rodents and dangerous animals.